Our best tips & tricks – all in one spot.
We listen to our customers. We hear your frequently-asked questions. And we work to collect information to best answer you and bring you the value that you deserve. Check out our blogs, which cover a broad variety of topics–from cleaning and organizational hacks to the reasons behind our commitment to offering products made in the U.S.A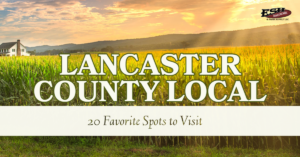 Lancaster County is brimming with trendy coffee shops, tasty restaurants, unique shops, and fun destinations. Both locals and visitors alike will enjoy checking out this list, where we share some of our favorite hidden gems for fun and relaxation around the area.