There's nothing quite like spending quality time outside with friends and family. We have the tables, chairs and grills to turn your backyard into a truly relaxing oasis.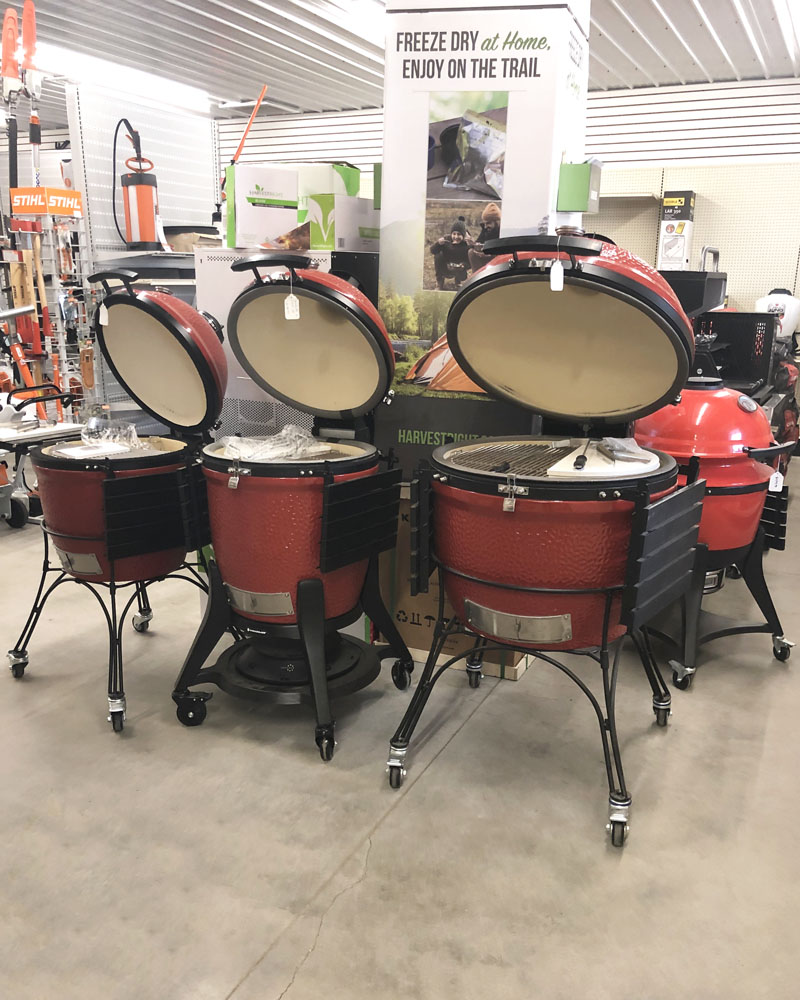 Kamado Joe
Kamado Joe Grills feature two level 'Divide and Conquer' racks for expert cooking of different proteins that require different heat at the same time.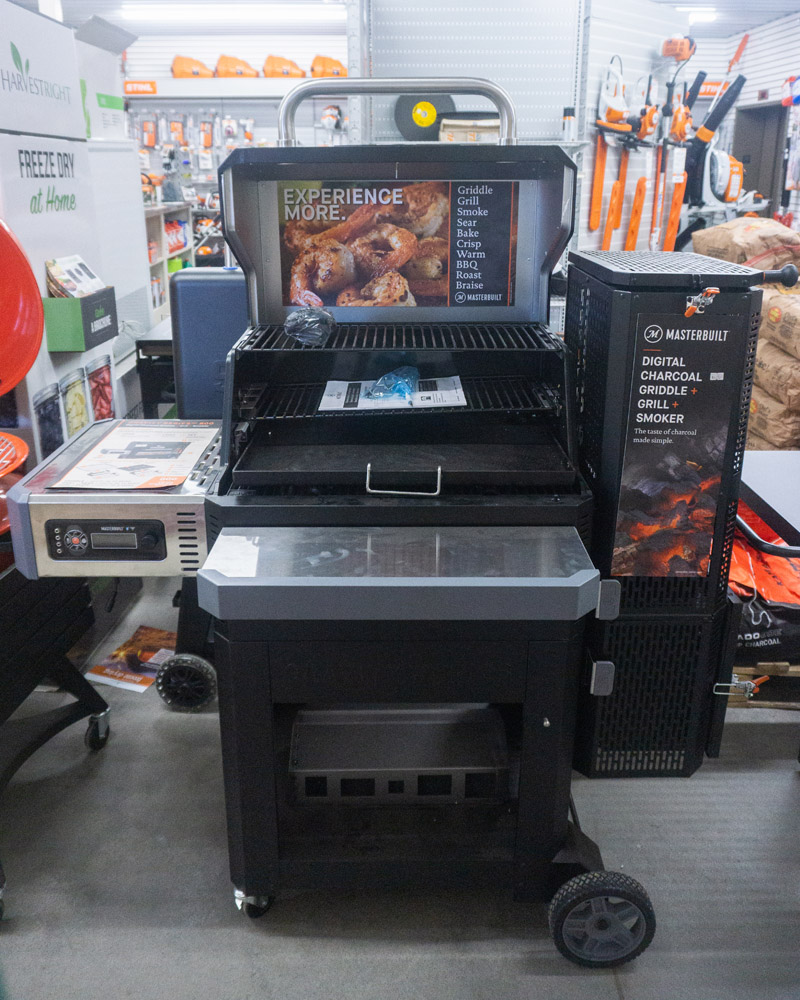 Masterbuilt
Masterbuilt makes innovative digital charcoal grills, griddles, electric smokers, propane smokers, combination grill & smokers, fryers and more.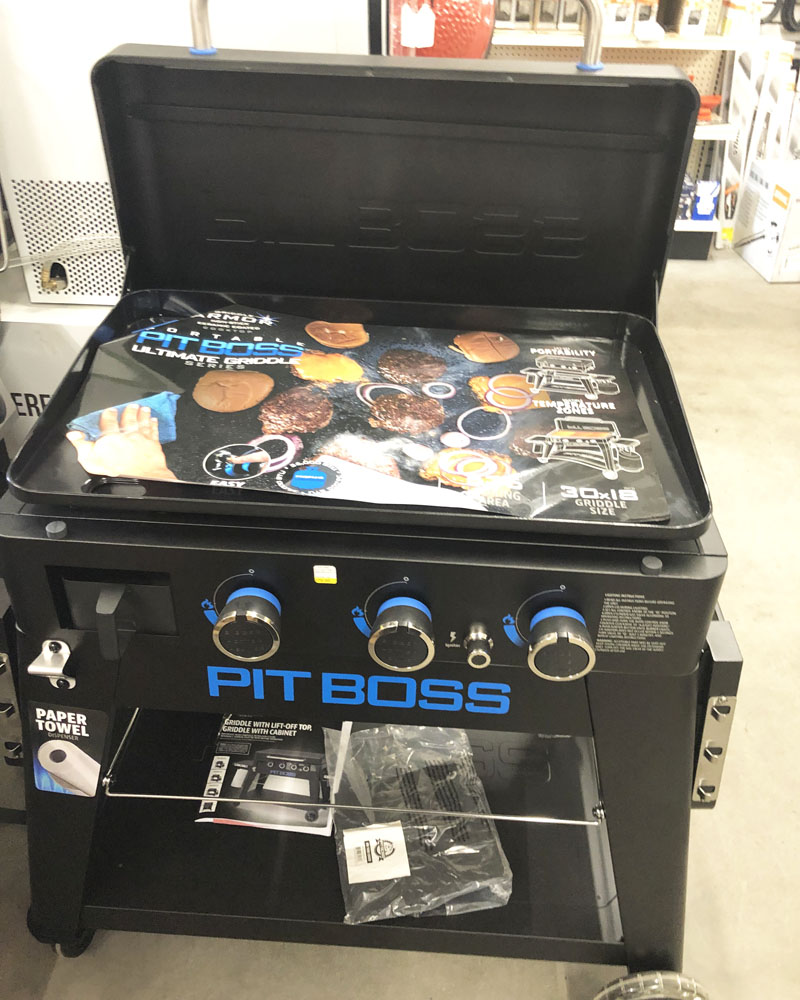 PitBoss Griddles
Perfect for feeding a large crowd. This griddle heats quickly and evenly, while the naturally non-stick surface gets better with each use.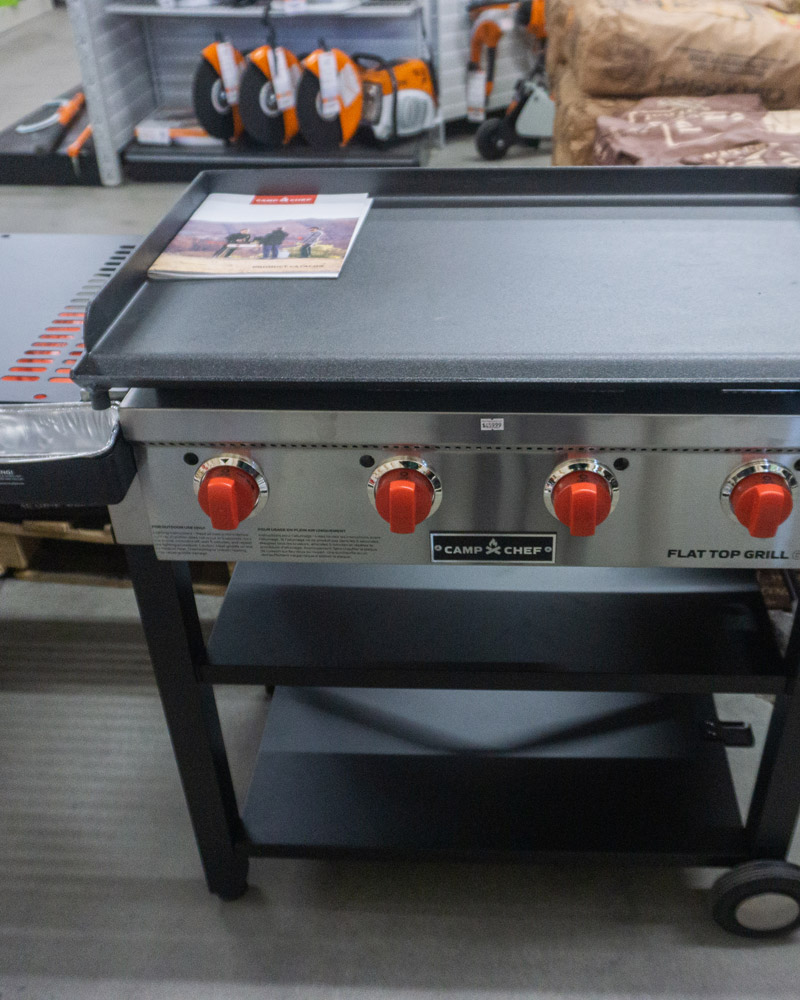 Campchef
Pre-seasoned grills and griddles for outdoors and camping. Made in the USA.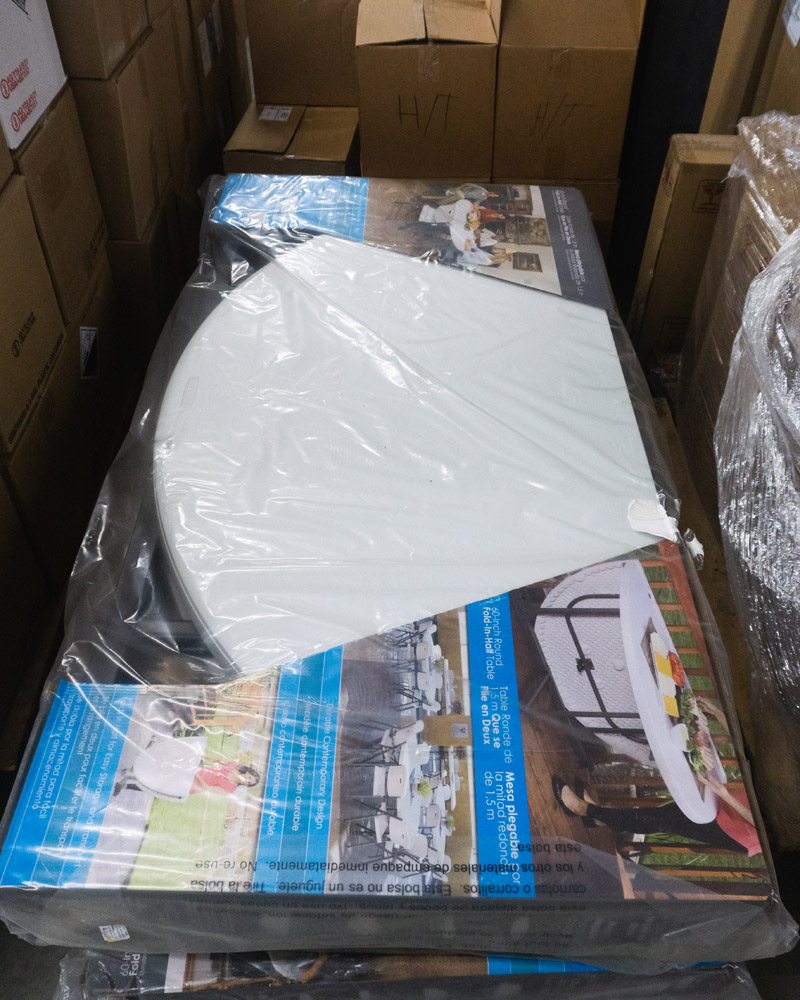 Lifetime Tables
Lifetime is the world's leading producer of folding tables, plastic tables and banquet tables.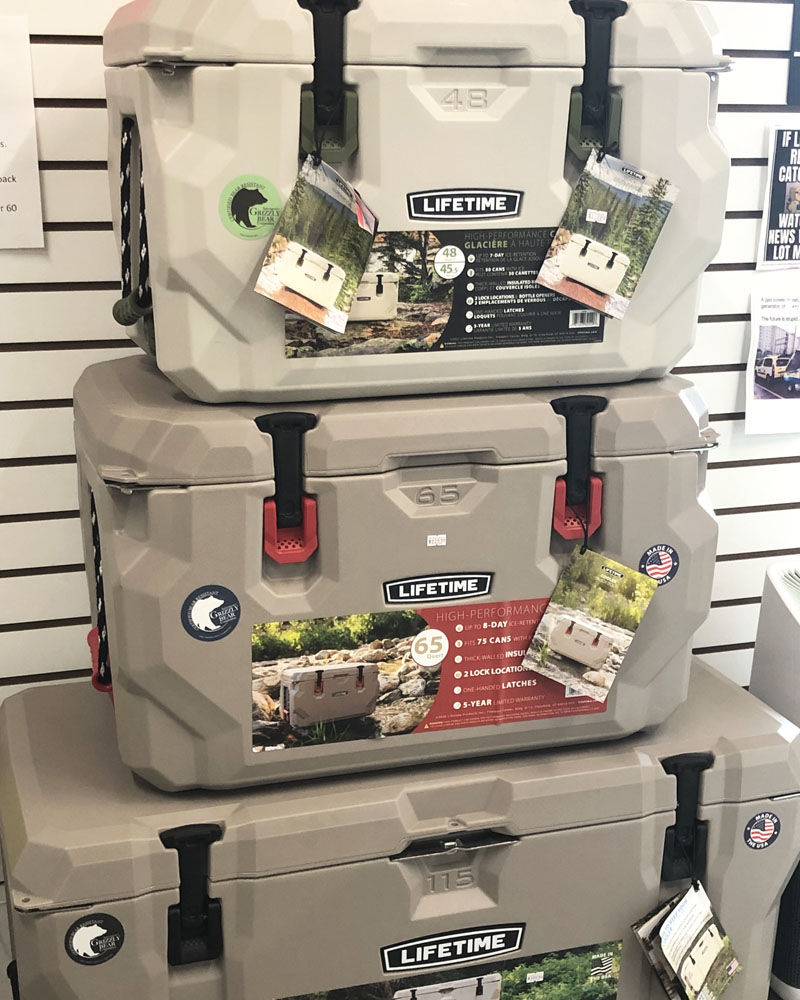 Lifetime Coolers
Lifetime High Performance coolers are perfect for anywhere you want to go and bring food and drinks. They will keep your drinks and food cool all day long.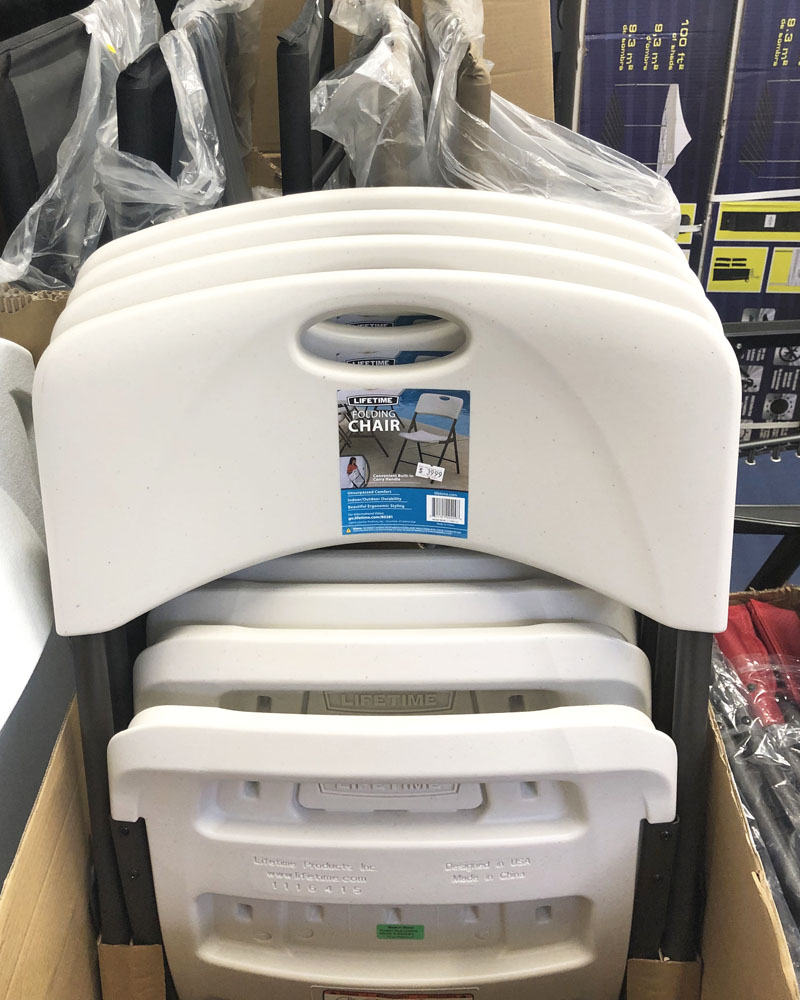 Lifetime Folding Chairs
Perfect for all events and large gatherings where extra seating is needed.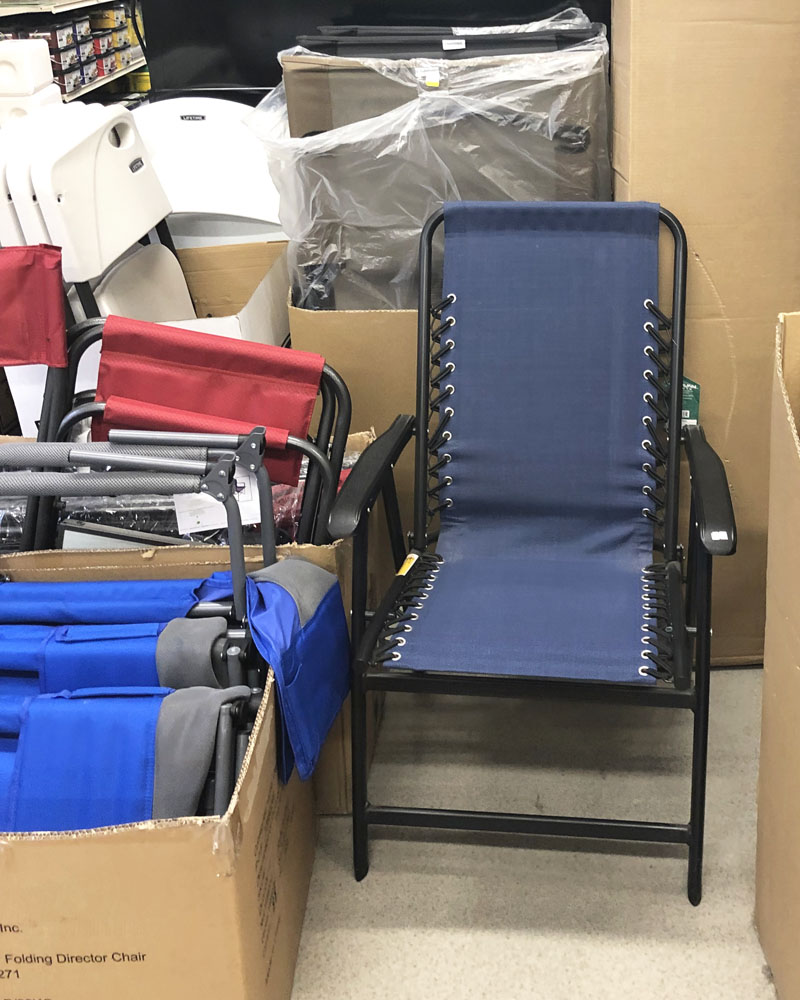 Folding and Camp Chairs
These easy folding chairs are comfortable, compact and lightweight. They are great outdoors and stow away easily when not in use.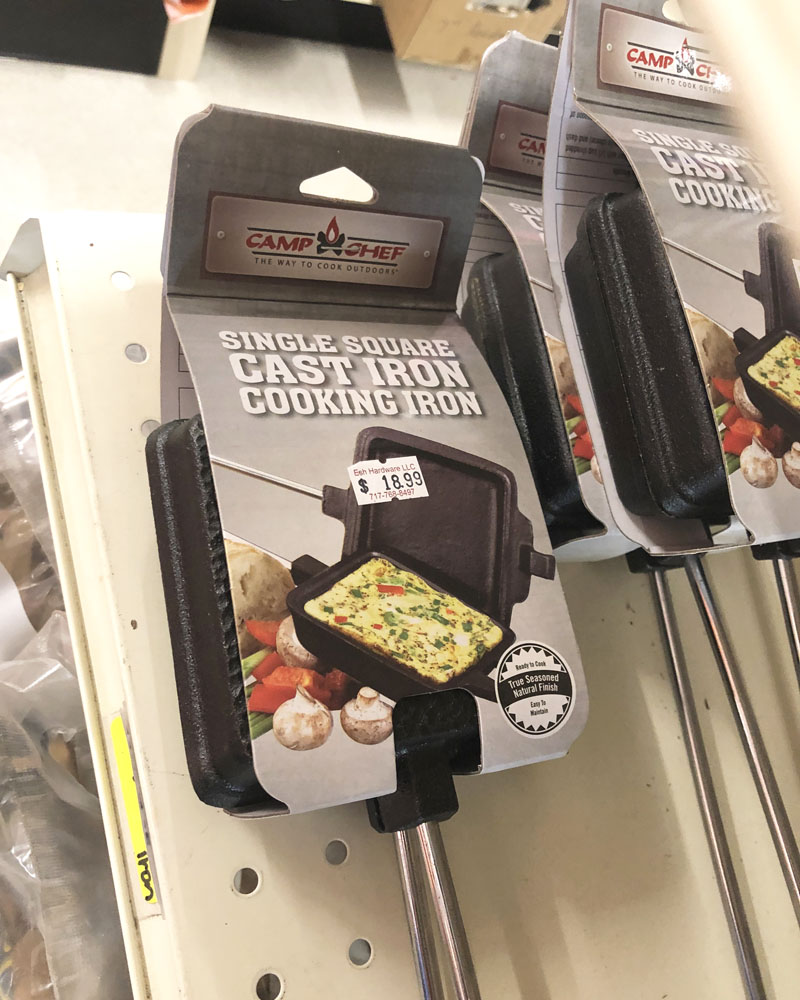 Single Pie Iron
Outside time just got a whole lot more fun with this tool. Make kid-pleasing toasted sandwiches, sweet-treats or fruit pies over the campfire.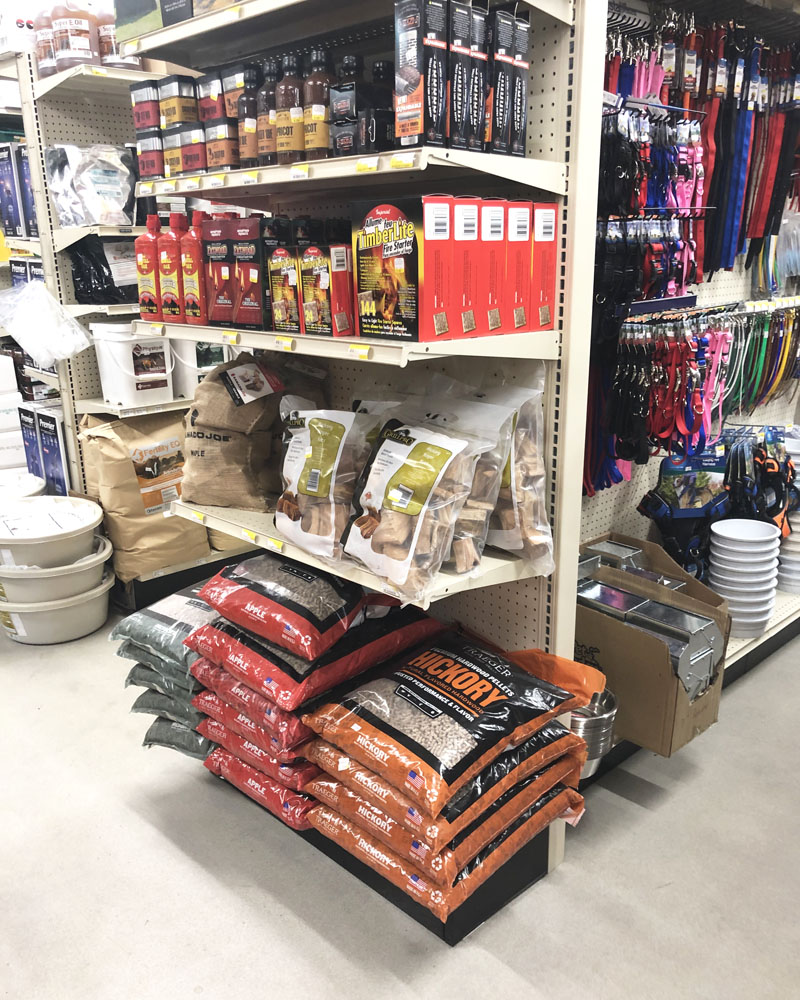 Grill Supplies
From grilling utensils and tongs, to charcoal and fuel. We have everything to get you started or keep you going on the grill.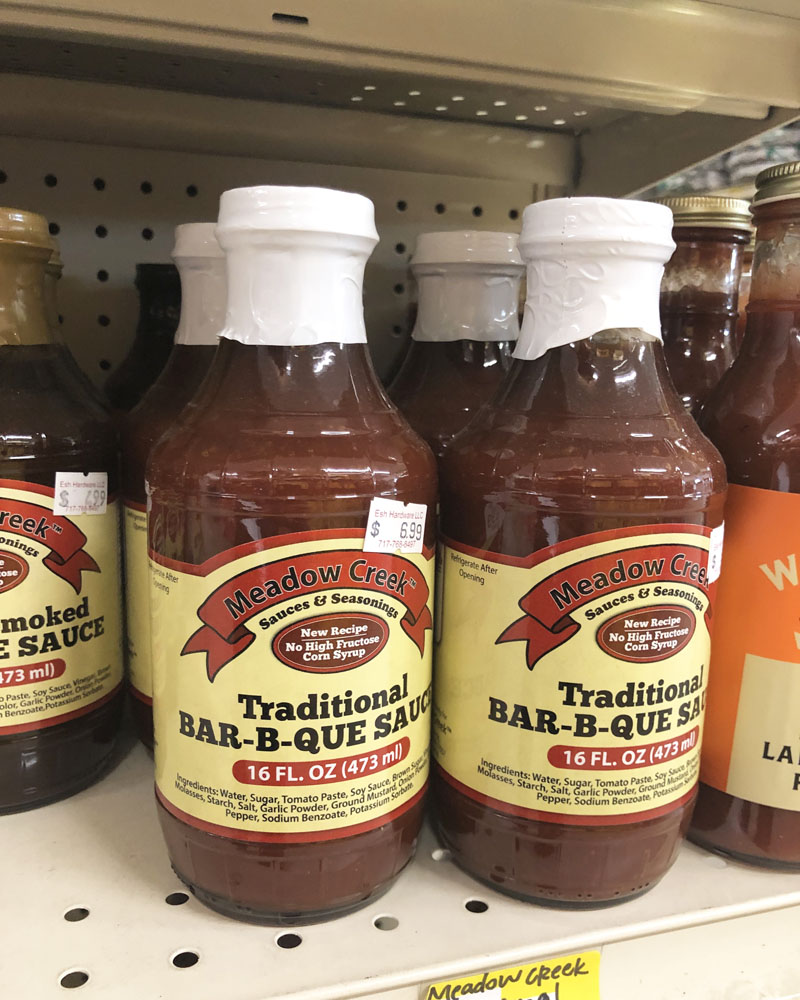 Meadowcreek BBQ Sauce
Made right here in Lancaster, this BBQ sauce should be your first go-to. Rich and balanced, this award-winning country-style sauce will banish ketchup from your table.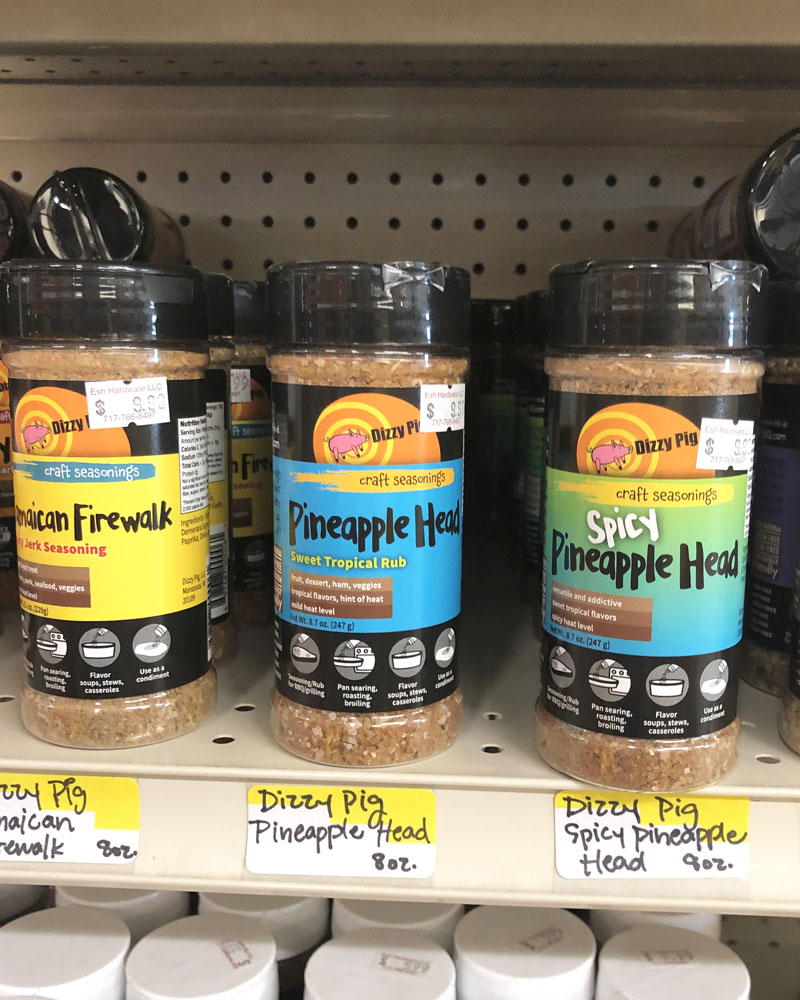 Dizzy Pig
Dizzy Pig sources, grinds, blends and packs all of their seasoning blends at their own facility. Made with care in small batches, they are a great addition to the spice cupboard and come in a variety of blends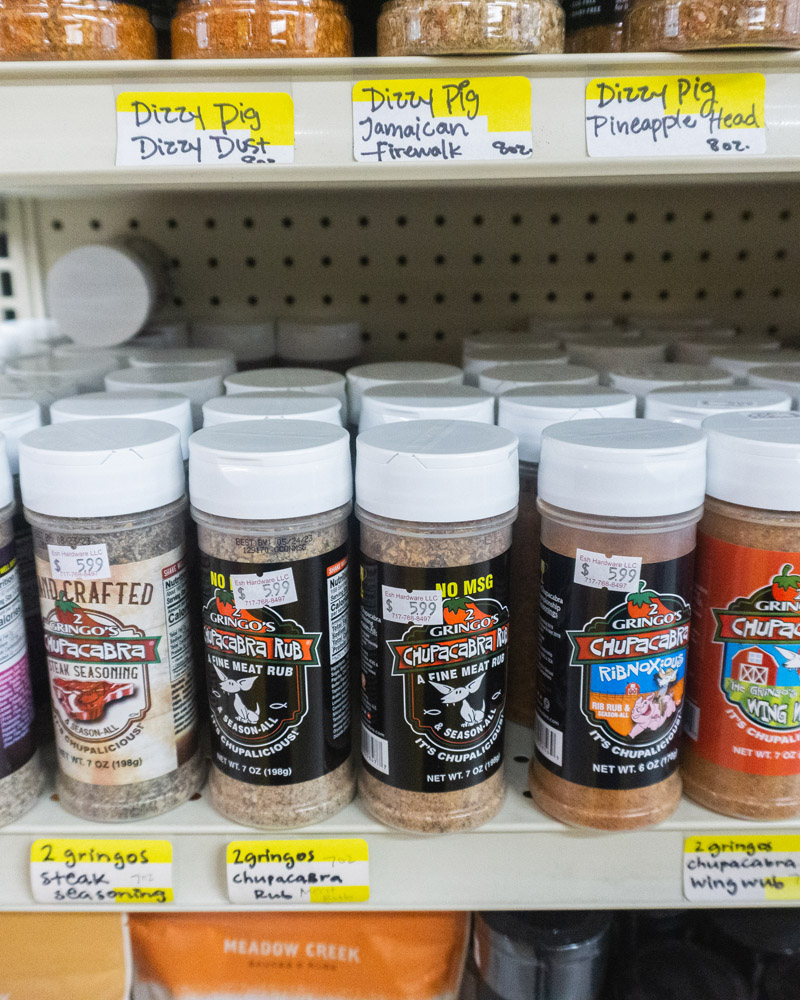 Chupacabra
These rubs and seasoning mixes will take your favorite meats & make them better than ever before. Formulated for brisket, jerky, steak and more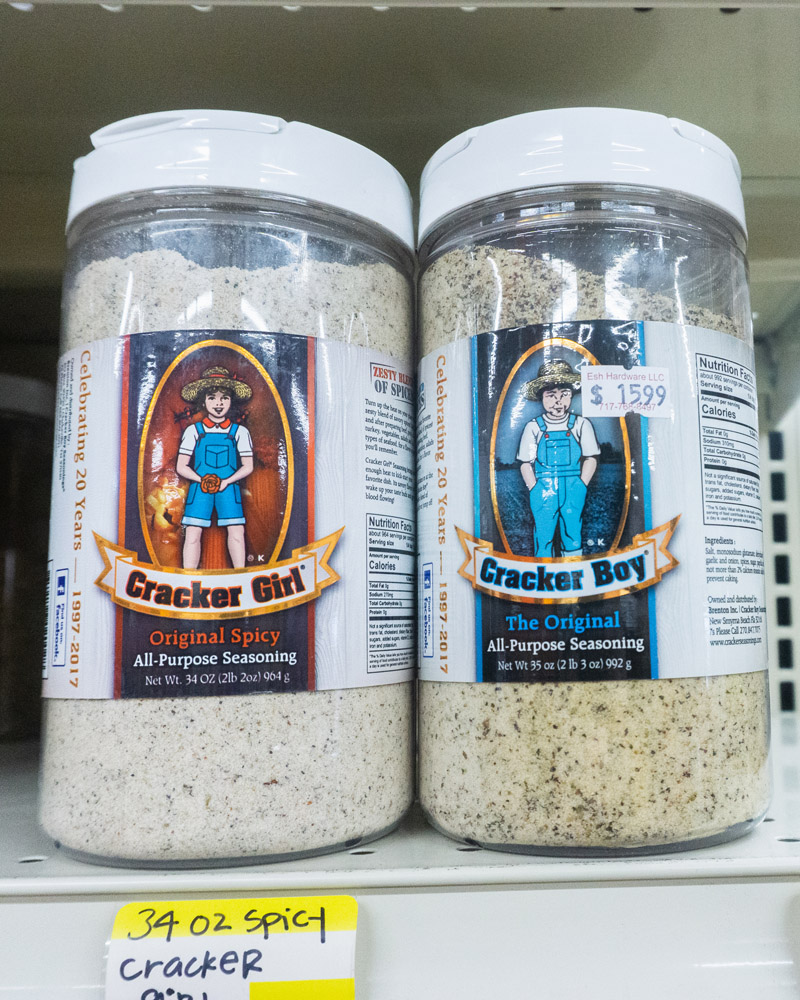 Cracker Boy
Add some southern flair to your meal with Cracker Boy and Cracker Girl seasonings and BBQ sauces.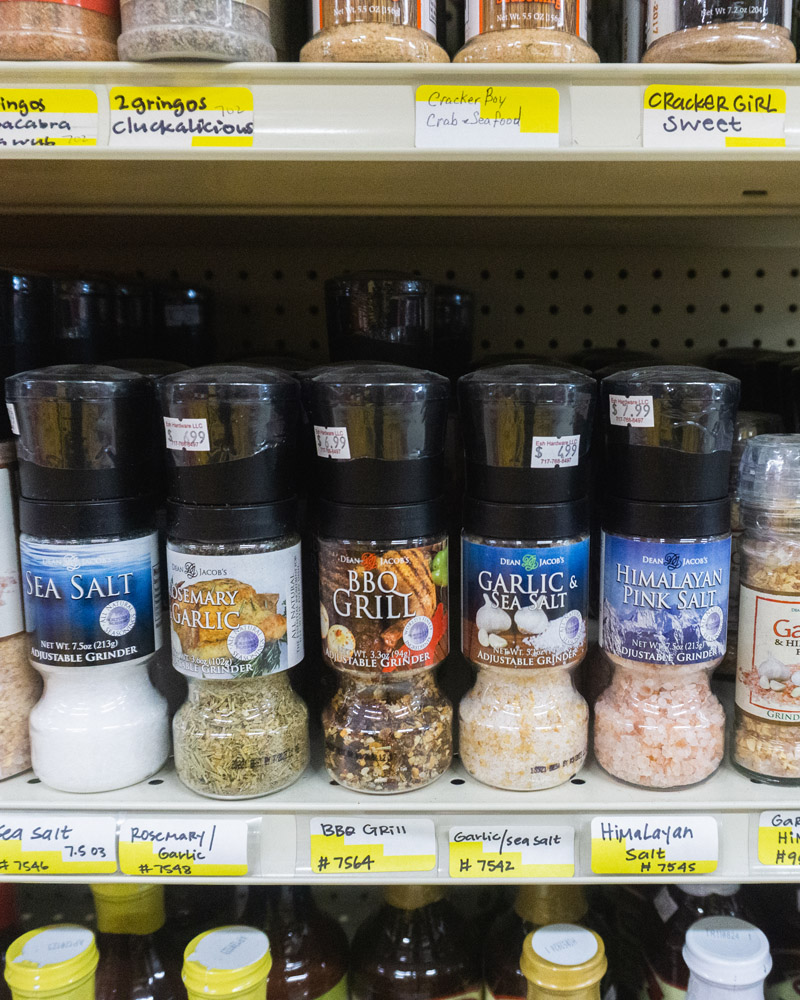 Dean Jacobs
Seasoning blends, bread dips and more. Innovative and interesting mixes of flavors for all palates.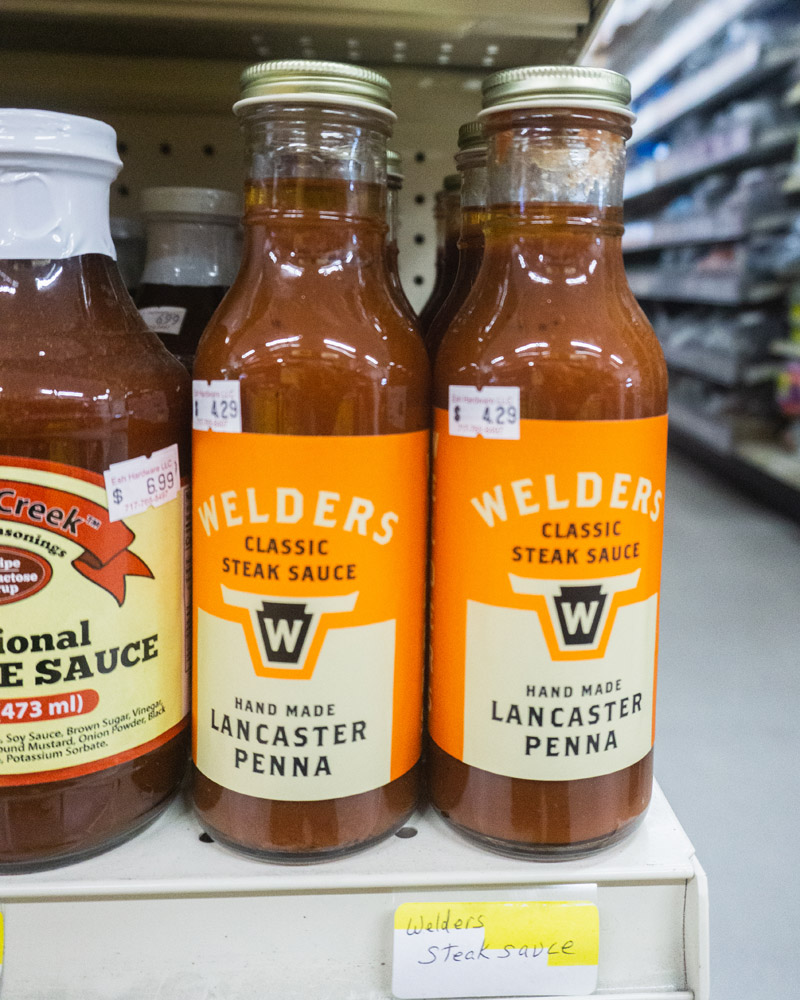 Welders Steak Sauce
This handcrafted steak sauce is made in Lancaster County and comes in all sorts of sweet and tangy flavors. Varieties offered include classic, gluten free and sugar free.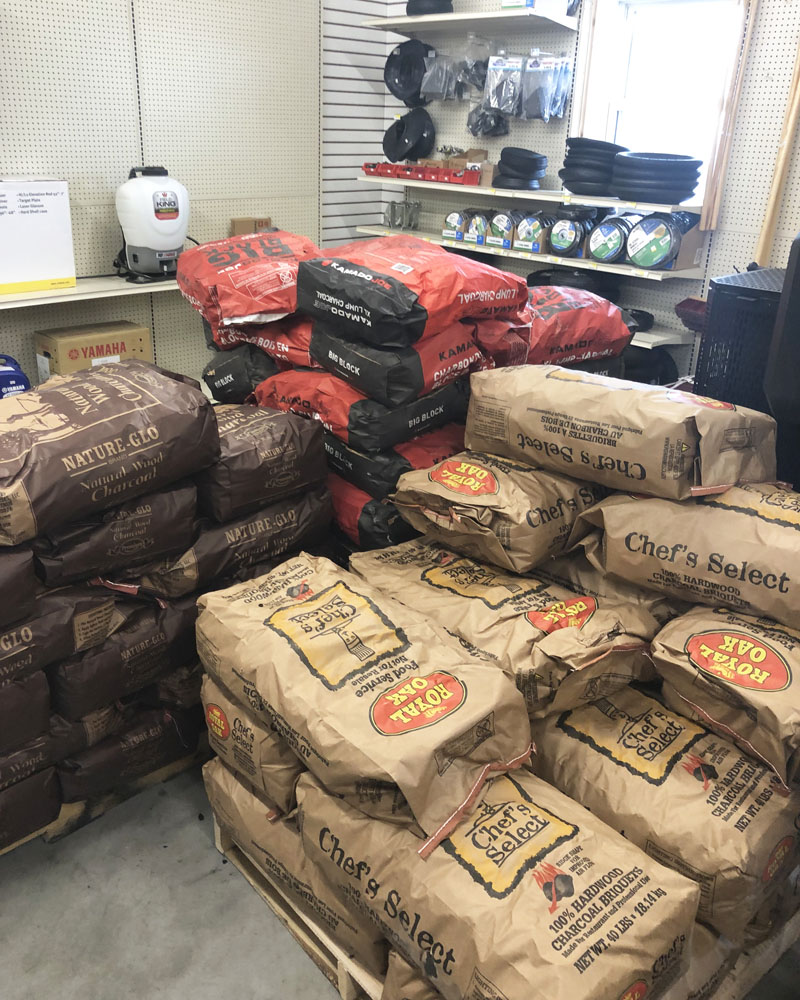 Royal Oak Charcoal
Sourced in the USA, natural charcoal with no fillers or chemicals. Provides great BBQ flavor, is water resistant, burns hotter, and is safe for all grills.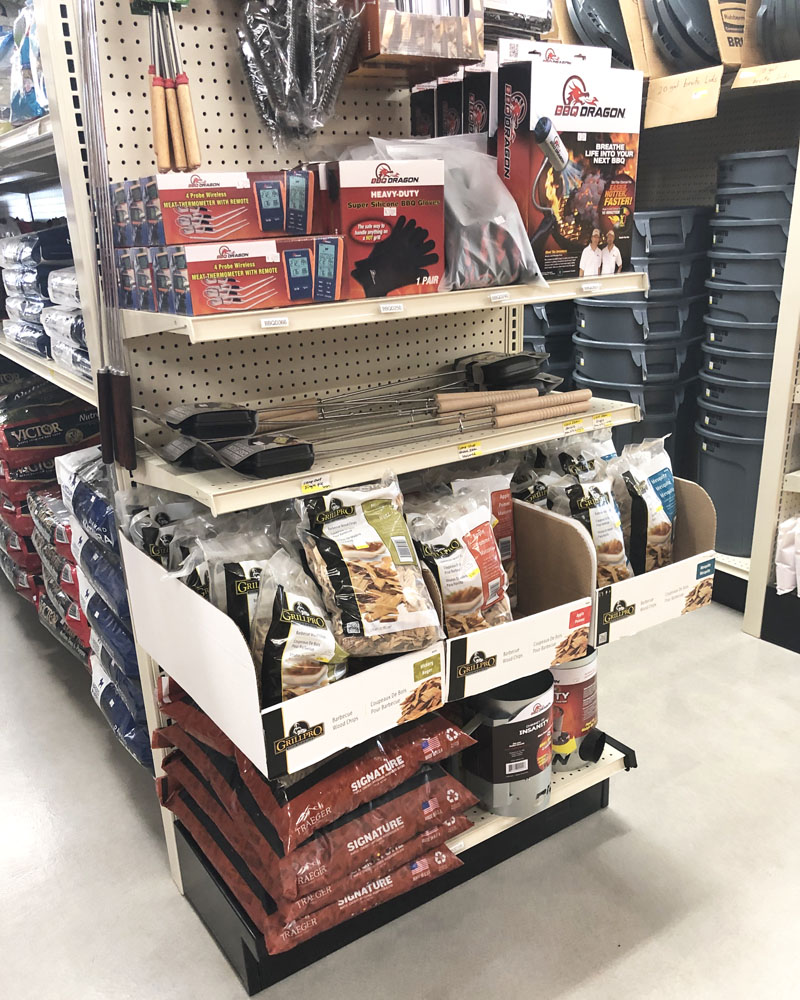 BBQ Dragon
The BBQ Dragon Chimney of Insanity is an advanced charcoal chimney that is faster and easier to use than old-style chimneys.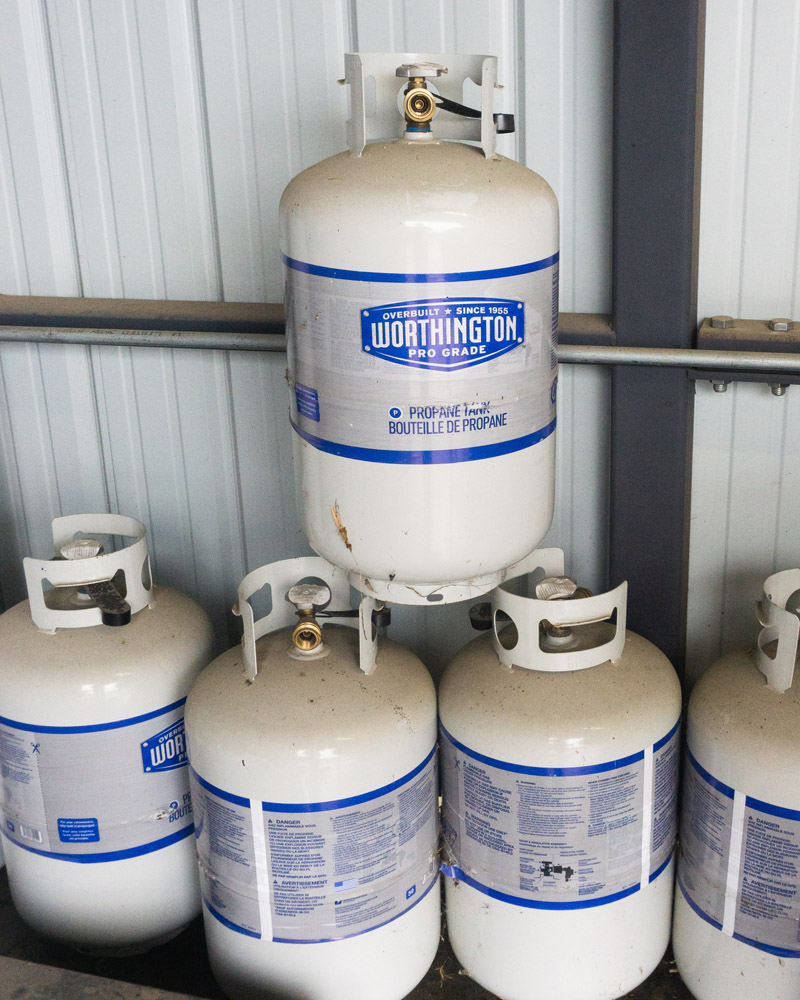 Propane Refills
Esh Hardware offers propane tank refills to keep you grilling all year long.