Off the Beaten Path: 20 Local Favorites in Lancaster County
You may know Lancaster County as a tourist destination for several well-known attractions – Dutch Wonderland, Sight & Sound Theaters and The Amish Village. However, as locals and more frequent visitors know well, there's a plethora of lesser known stores, restaurants and experiences that are just as interesting and unique to our community.  In this blog post, we're sharing some of our local favorites that you might not have heard about yet.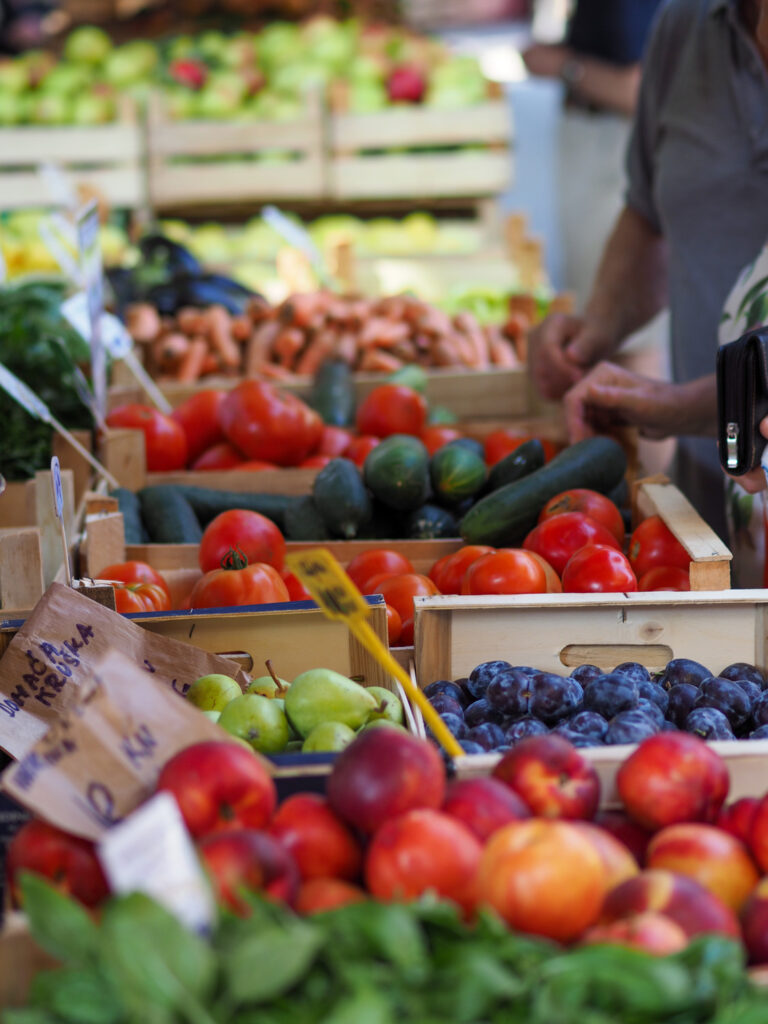 Shop for Fresh Produce and Tasty Snacks
Driving along the back roads of Lancaster County, you're sure to notice a few signature sights – endless fields of corn and wheat, pastures full of cows, horses and other livestock, and quaint roadside farm stands.  Many local families will plant an extra large garden and offer their abundance of homegrown berries, fruits, vegetables, and flowers for sale at the end of the lane.  These stands are usually "cash only", and often run on the honor system.  If you're lucky, you'll also find offerings of local honey, canned goods (try the chow chow!), and homemade baked goods.
If you're looking for a little more variety than seasonal produce, stop by a locally-owned bulk food or discount grocery store.  While you'll still find many name brand grocery items and a variety of products, you can also choose from a myriad of snacks, nuts, dried fruits, spices, candy and baking ingredients sold in "bulk" – which means pre-packaged and sold by weight.  Explore the bulk food aisle with an open mind, because you never know what special snacks or seasonings you might find!  Here are three food stores that we enjoy visiting:
3732 E. Newport Rd, Gordonville, PA 17529  |  (717) 768-7811

Don't Miss Favorites:  Homemade Baked Goods, Sonrise Coffee, and Sunset Farm Cheese 
Esh's Discount Grocery specializes in bulk foods, including a mix of organic, gluten-free, and gmo-free selections.  Customers can purchase a variety of herbs & spices, baking mixes & flours, grains of all sorts, various cooking essentials, kitchen & storage products, and much more. In addition to groceries and household supplies, Esh's features a wide range of country store varieties.

2888 Miller Ln, Bird in Hand, PA 17505  |  (717) 768-7582
Don't Miss Favorites:  Stockin's Honey, Ebenezer Bread, specialty herbs & spices
Centerville Bulk Foods is one of Lancaster County's most extensive destinations for bulk foods.  In addition to fully stocked aisles of bulk foods, Centerville carries a full variety of groceries and fresh produce, featuring in-season fruits and vegetables that are grown locally. They also feature deli, dairy, and frozen food sections and sell quality brands of herbs, vitamins, and health items.

3501 Scenic Rd, Gordonville, PA 17529 | (717) 768-3684

Don't Miss Favorites: Locally Grown Fruits & Veggies, Pequea Valley Farm Yogurt, Gene Wenger Meats (famous Ham Loaf), and Zook Homemade Chicken Pies
Miller's Natural Foods is a great destination for healthier food shopping. Shoppers who enjoy Whole Foods will appreciate the impressive selection of organic and gluten-free products, vitamins and natural supplements. A separate "cold room" offers a wide variety of produce, dairy items, beverages and more. Evening hours are limited, so we suggest checking out their current hours before shopping.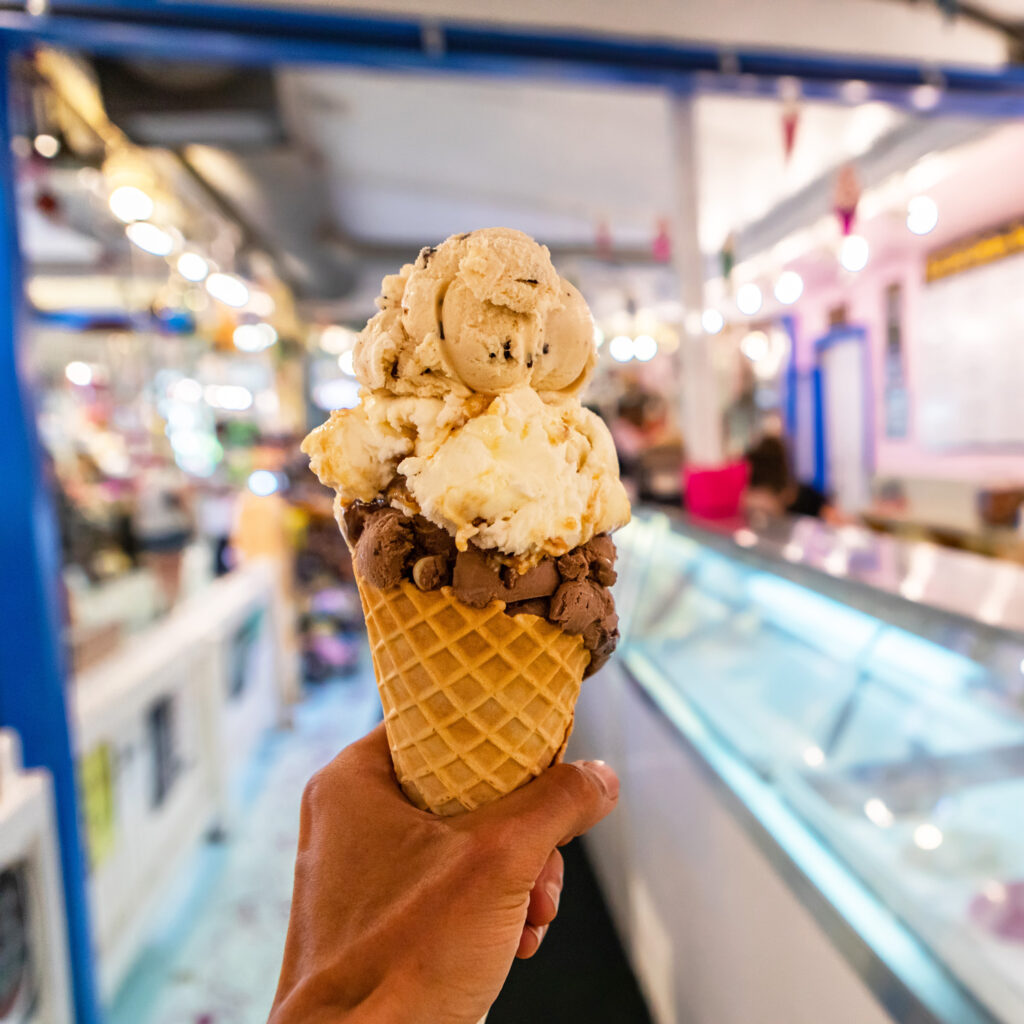 Local Eats You Can't Miss
Did you know that Lancaster County is home to over 70 coffee shops?  Add to that number all of the local cafes, restaurants, and ice cream shops, and you'll never run out of new places to grab a bite to eat! 
While Lancaster City is becoming nationally known for its dynamic and thriving restaurant scene, sometimes we just want to enjoy a casual and tasty meal close to home.   Here are two of our favorite spots that you don't want to miss:
2433A Old Philadelphia Pike, Smoketown, PA 17576  |  (717) 621-2374

Don't Miss Favorites: Green Goddess Smoothie, Truffle Fries, and the Falafel Salad
Owners Brent and Madeline Hudson firmly believe that the "farm-to-table" movement plays a vital role in economic, environmental and community sustainability, by strengthening the connection between growers, the foodservice industry, and consumers.  Which is why their restaurant, Hudson Botanical, is centered around locally-sourced dairy products, meats and produce.  Menu offerings include a unique fusion of Aussie and PA Dutch inspired breakfast, brunch and lunch items, as well as specialty espresso drinks and wellness beverages. Hudson Botanical is currently open Wednesday through Sunday, so check their website before planning a trip.

3614 Old Philadelphia Pike, Gordonville, PA 17529  |  (717) 929-0346
Don't Miss Favorites: Chicken Corn Noodle Soup, Sweet Potato Fries – served with garlic aioli & maple syrup,
Cinnabon Mocha Latte by Latte Luv
The Village Cafe in Gordonville, PA, is the perfect spot to enjoy a refreshing drink and some delicious food. Whether you want to try one of their seasonal lattes or you're in the mood for lunch, they have everything you need to satisfy your appetite. The friendly staff, peaceful environment, and cozy atmosphere will make you feel right at home.  After lunch, pop over next door to E&A Candies for an extra sweet treat.
193 East Main Street, Leola PA, 17540
Don't Miss Favorites: Seasonal, house-made ice cream flavors, Baked Fox (hot pressed outer shell with cold ice cream inside!)
Now at two locations, Fox Meadows Creamery is a local favorite for homemade ice cream, milkshakes and specialty espresso drinks.  If you visit the Leola location at the right time, you'll get to watch them making seasonal ice cream flavors through the large observation windows.  Lots of indoor and outdoor seating, plus a fun playground, make this a great stop for the whole family.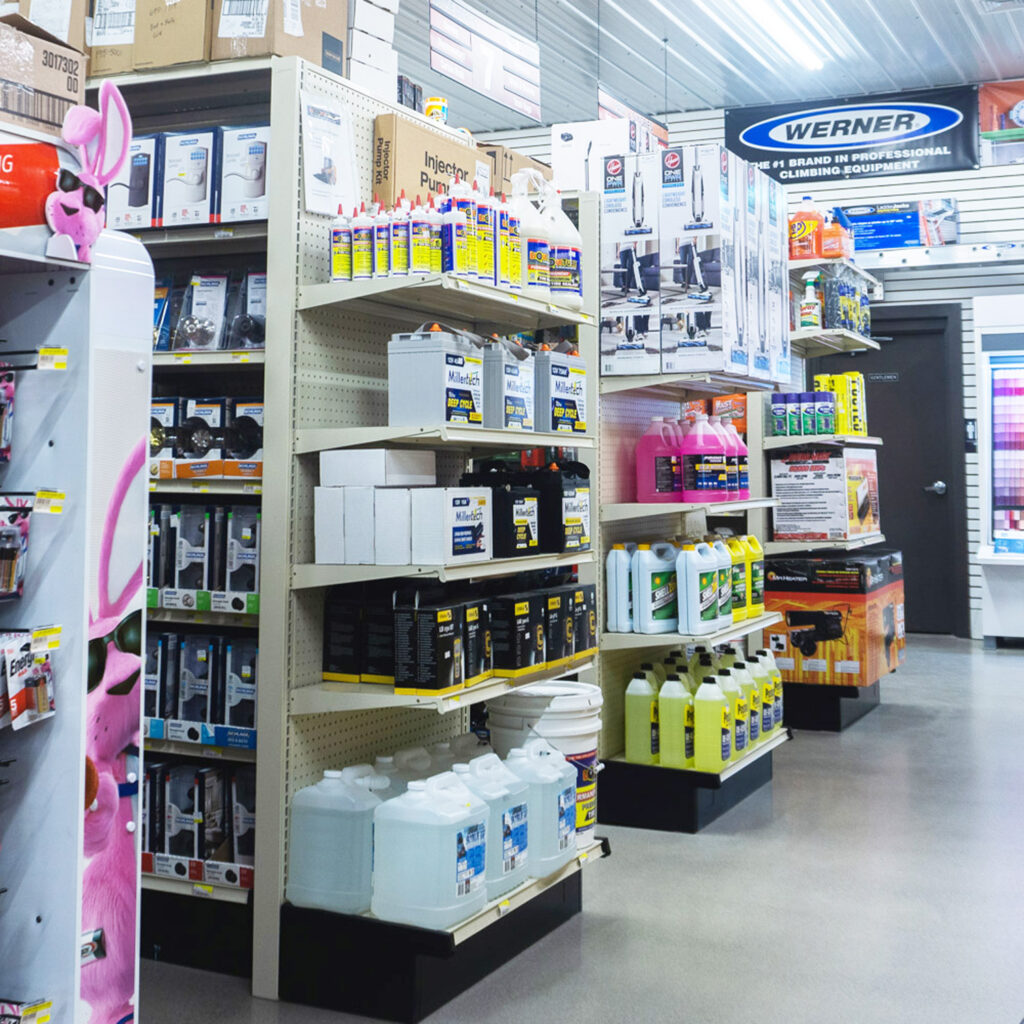 Swing By a Local Hardware Store
Our local hardware stores carry much more than just hammers, nails and duct tape.  From BBQ sauces and rubs, to locally-made sporting goods and scooters, hardware stores are practically a one-stop shop for most of your home, yard and household needs.  
We've narrowed our list down to three local favorites:
64 Clearview Rd, Ronks, PA 17572  |  (717) 768-8497

Don't Miss Favorites:  Meadowcreek BBQ Sauce, Welders Steak Sauce,  Down on the Farm Chocolate Milk,
Groffdale Scooters, Wooden Folding Drying Racks
Of course, we'd love to see you here at Esh Hardware! If you are camping nearby, or just want to shop somewhere different and unique, come stop by! We are located close to Beacon Hill Camping, Country Acres Campground and Kitchen Kettle Village!
And if you're out and about Lancaster County, here are two other great hardware stores we can happily recommend.
5004 Horseshoe Pike, Honey Brook, PA 19344 | (610) 273-3724

Don't Miss Favorites: Groffdale Flag Croquet, Iron Stone Hammocks, Lapp Wagons, new Archery Cove department
We think that Honey Brook Hardware has an amazing selection of outdoor power equipment, and their new facility and large selection prove why they are such a popular choice for locals. You'll find several local brands represented at Honey Brook Hardware, including popular Groffdale Croquet and Flag Croquet sets and locally-made Lapp Wagons. Archery hunters will want to check out their newest department – Archery Cove.

182 E Main St, Leola, PA 17540  |  (717) 556-0791
Don't Miss Favorites:  Carhartt coats and muck boots
The original Weaver's Hardware Store was founded in 1959 in Denver, PA.  Their Leola location is closer to home for us, and fun to shop due to the wide variety of products they carry.  You'll find everything from clothing, muck boots, toys, sporting goods, fabric, tools, paint, housewares and much more.  Ask to see a copy of the monthly circular to find the best deals.
Bonus:  Weavers Hardware in Leola is right across the street from Fox Meadows Creamery!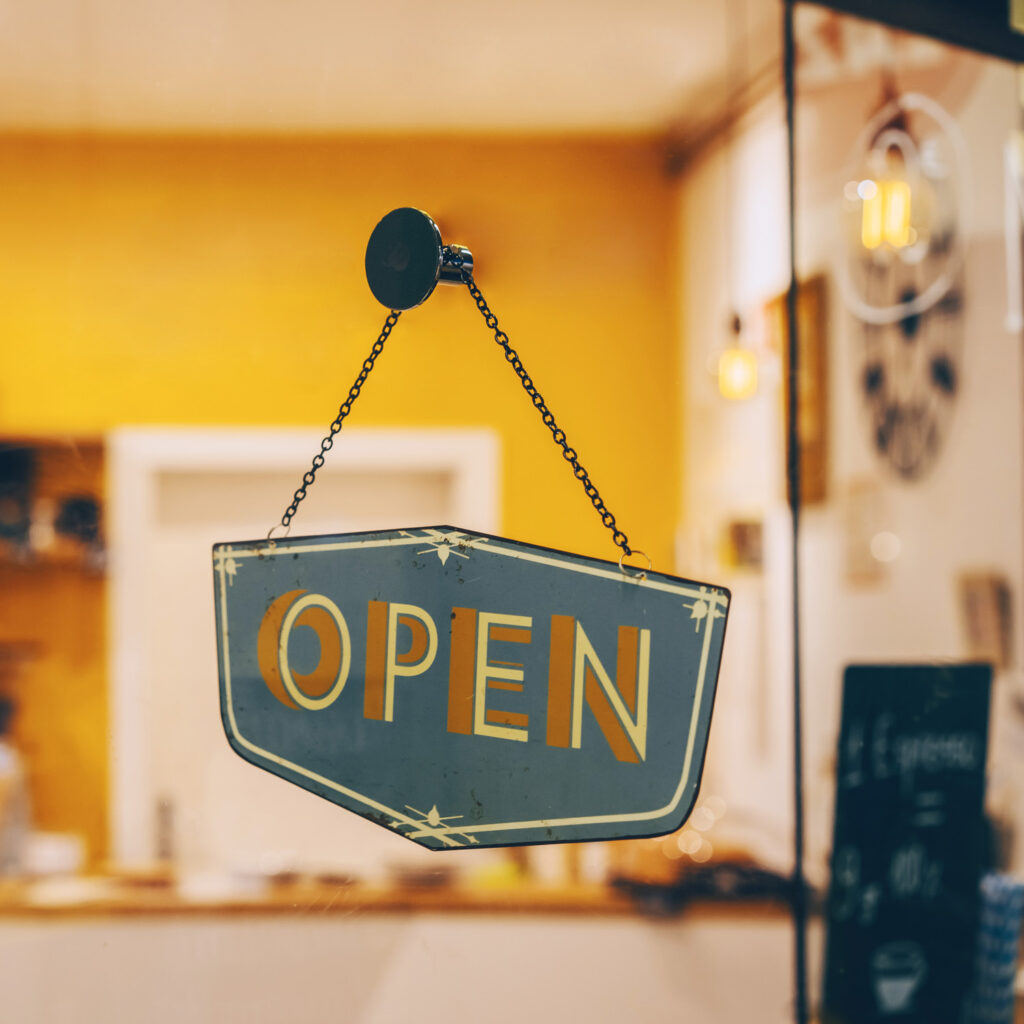 With our local culture steeped in Pennsylvania Dutch tradition, it's no wonder that Lancaster County is home to many crafters and artisans, known for their leatherwork, quilts, woodworking and more.  
Below are some must-stop shops to mark on your map if you're looking to take home a locally-made souvenir:
589 Musser School Rd, Leola, PA 17540 | (717) 556-0985
Don't Miss Favorites: gas lamps, unique bird feeders, children's books, games and toys
A stop at Country Housewares Store is a bit like a treasure hunt.  Rows and rows of authentic goods and unique products await shoppers.  Take your time browsing the aisles, as you just might find a great gift for that person who is hard to buy for!  Lancaster locals love to shop at Country Housewares for clothing, dinnerware, kitchen utensils, books, clocks, games and more.
3137 Old Philadelphia Pike, Bird in Hand, PA 17505  |  (717) 768-0916
Don't Miss Favorites: latest releases from popular quilting brands, including Moda, Michael Miller, Henry Glass and more
Quilters and sewing enthusiasts won't want to miss Bird-in-Hand Fabric.  Their knowledgeable and friendly staff enjoy helping customers choose the right selections for any style project.  They offer a wide variety of quilting fabrics, flannels, dress fabrics and jelly rolls.  Specialty services include long arm quilting and quilt framing.  
If you're interested in trying your hand at sewing, or want to advance your skills, call ahead and schedule a sewing class to sew baby blankets for CAM – a non-profit organization that distributes aid to the needy worldwide.
2058 Main St, Narvon, PA 17555  |  (717) 445-5956
Don't Miss Favorites:  Urban Classic Tote and Bifold Card Wallet
We love that Urban Southern is dedicated to handmade and high-quality leather goods made right here in Lancaster, PA.  Their leather bags, totes, wallets and other accessories are made with the highest grade of leather available, and develop a wonderful patina over time, becoming softer and more beautiful the longer you carry them.  
As a bonus, shopping at Urban Southern's Artisan Barn is an experience not to be missed.  The first floor offers shoppers the opportunity to watch as bags, wallets and purses are being made by hand in their one-of-a-kind open-view workshop.  Then, pop upstairs to peruse the goods of more than 20 other local crafters and vendors – including pottery, cast iron, candles, home décor and jewelry boutiques.
2220 Horseshoe Rd, Lancaster, PA 17601  |  (717) 945-5366
Don't Miss Favorites: Heirloom Marble Roller, Tractor & Hay Wagon, and Children's Toy Boxes
Lapp's Toys and their Clip Clop Toys brand are synonymous with heirloom quality wooden toys, built to stand the test of time from sibling to sibling and generation to generation.  Their handmade toys are carefully crafted from sustainable Baltic birch wood and made in their small shop right here in Lancaster County.  Pack up the littles and take them to test out the toys at the store.  The whole family will enjoy trying out a variety of marble rollers and wooden car racetracks.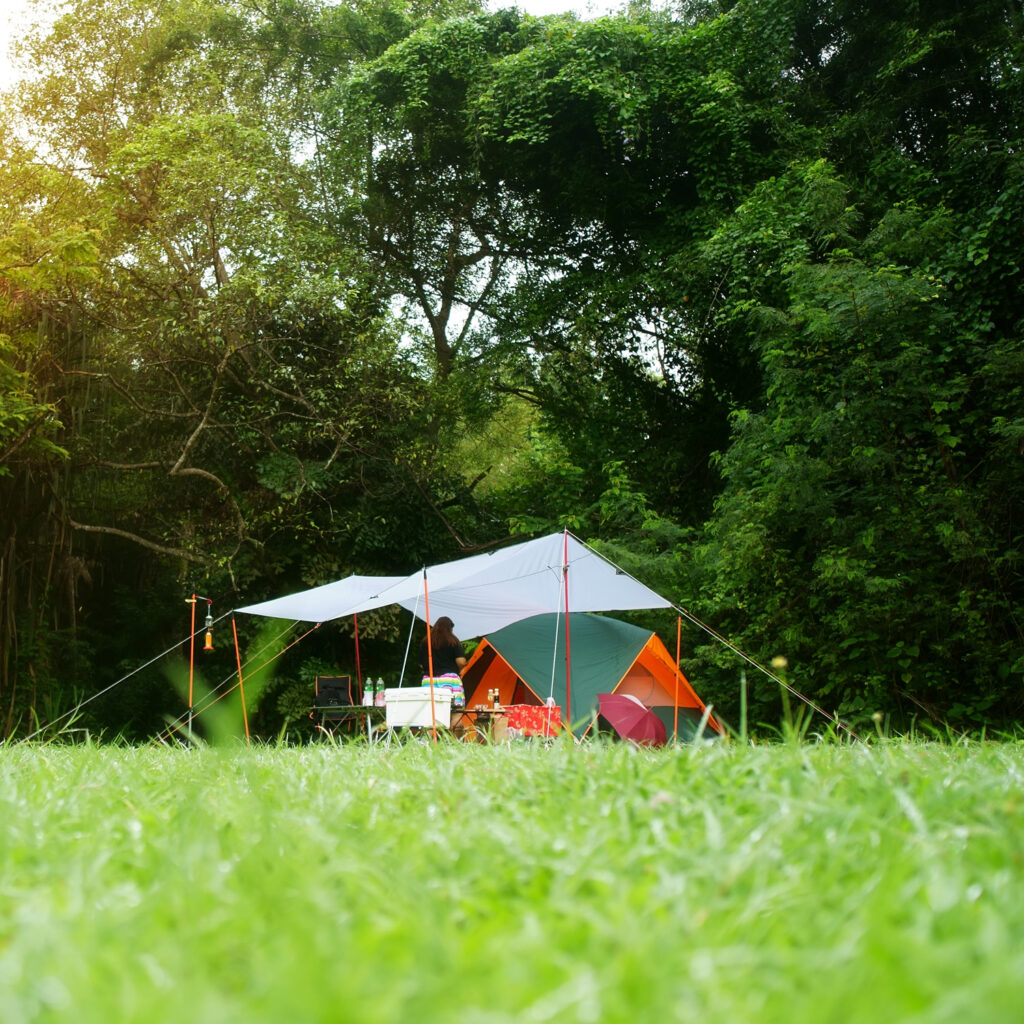 From local bed and breakfast lodges, campgrounds and RV parks, to curated Air BNBs & farm stays, Lancaster County is ready to welcome you to come and stay a while. 
If you're planning to stay close by, here are a few accommodations that we even we would love to escape to:
37 Leacock Rd, Gordonville, PA 17529  |  (717) 575-1019
Don't Miss Favorites: Thoughtful amenities like Lancaster County Coffee Roasters coffee, Outdoor Patio with fireplace & hot tub, and seasonal decorations
Take a break from everyday life and enjoy the country life with the whole family.  Both rental homes at Sprout and Sparrow accommodate up to 14 adults with 4 bedrooms and 3 baths each.  These two homes are gorgeously appointed and offer plenty of fun amenities (hot tubs, covered patios, patio swings & outdoor fireplaces).  Plus – they are located in Gordonville, PA – just down the road from many of the shops and restaurants on our list.
9628, 130 Centerville Rd, Gordonville, PA 17529  | (717) 768-8218
Don't Miss Favorites: Meet the family as they take care of their daily chores on this working dairy farm.
This is a rare opportunity to stay at one of the few Old Order Amish Bed and Breakfast farms in Lancaster PA.  Beacon Hollow Farm offers an authentic taste of Amish life at this private cottage, located on a working dairy farm.  The guest house sleeps up to six people, with two bedrooms, a full kitchen and private bathroom.  A continental breakfast is served each morning, except for Sundays.  Guests are even welcome to stroll down the driveway and have a picnic beside the creek. 
128 Beacon Hill Rd, Intercourse, PA 17534  |  (717) 768-8775
Don't Miss Favorites: Private Log Cabin rentals with A/C, heat, fire ring and picnic table 
Nestled next to an 80 acre Amish Farm, this small rural campground is exclusively for adults ages 16 and older.  Visitors to Lancaster County will appreciate a quiet place to relax and enjoy the countryside views at Beacon Hill.  It's within walking distance to the Village of Intercourse – home to a great variety of shops, restaurants, and unique attractions – including authentic buggy rides.  Reservations are recommended in advance, and well-behaved pets are welcome.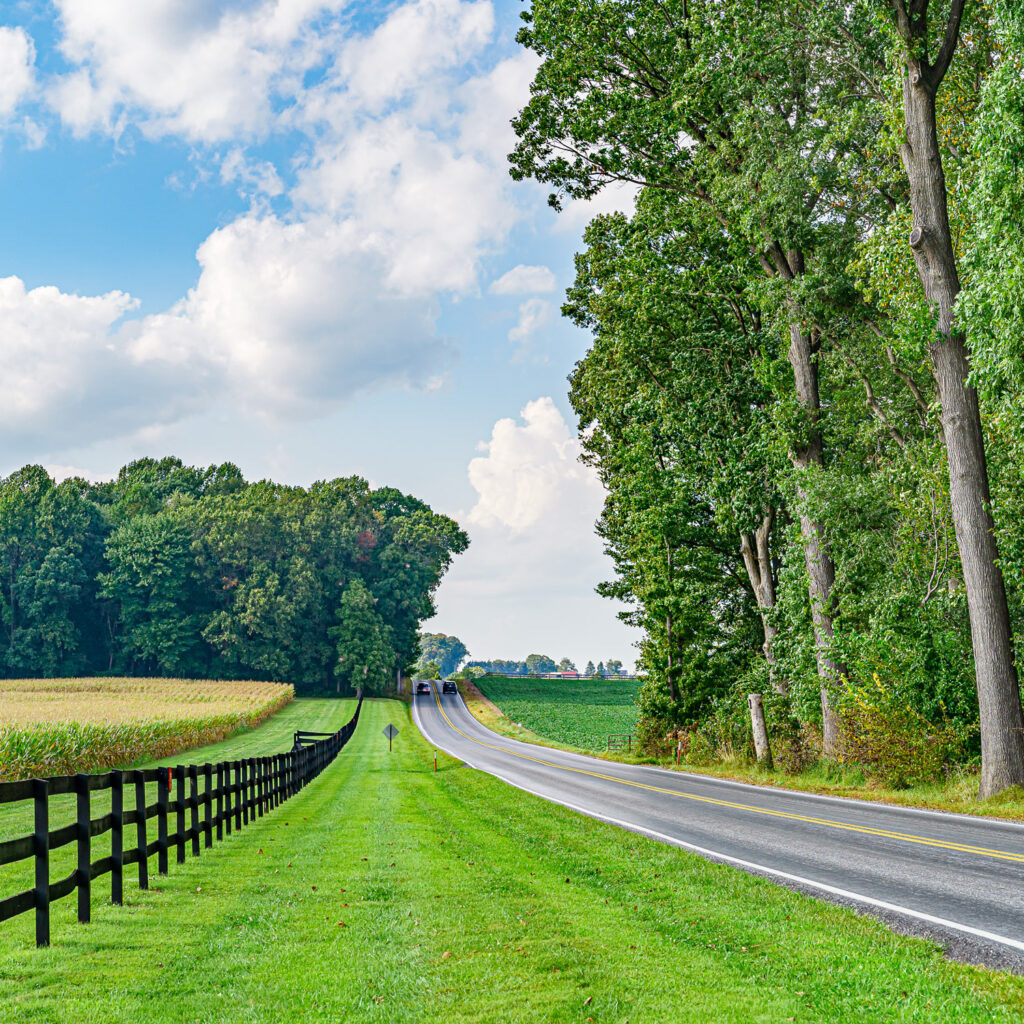 There's no doubt that Lancaster County offers a huge selection of attractions for both young and old, which can make it hard to narrow down our favorites.  We're highlighting just a few here that really stand out. 
For a personalized experience, stop in the store and chat with us.  Once we know your personal interests and hobbies, we may be able to recommend the perfect activity for your visit.
300 Hartman Bridge Rd, Ronks, PA 17572  |  (800) 377-1277
Don't Miss Favorites: Signature Glazed Almonds (you'll smell them as you walk in the lobby) and show-themed merchandise 
While it's definitely not a secret, Sight and Sound Theater productions are a "Can't Miss" for the entire family.  The production crew at Sight & Sound specializes in taking stories from the pages of Scripture & bringing them to life on stage.  Each epic show features professional actors, original scripts and music, live animals, awe-inspiring sets on three sides of the audience,  and state-of-the-art special effects.  Tickets are very popular, so you'll want to purchase them in advance, if possible. 
150 Cherry Hill Rd, Ronks, PA 17572  |  (717) 687-6843
Open Seasonally from May to November
Don't Miss Favorites: The Amazing Maize Maze (voted #1 Corn Maze in the country by USA Today),  Apple Cider Donuts,  Live Music and Brewery Stands on select Saturdays
With 25 acres of play, the kids will be begging to go back to Cherry Crest Adventure Farm again and again.  At the flagship attraction, the Amazing Maize Maze, you can choose your challenge level to help you have the best possible maze experience.  From Easy and Intermediate, to Difficult, courses are well marked and fun surprises pop up along the way – such as mid-maze playgrounds and even a snack shop!
Additional popular attractions include jump pads, apple blasters, giant slides and pig races.  Toddlers and preschoolers will adore "Sproutsville", a kid-size village complete with a farmer's market, ice cream shop, school house & more!  
When you need a break from all the fun, on-site snack shops offer meals and lots of treats.  Your wristband allows re-entry to the farm all day long, so you can take the littles back to the hotel for an afternoon nap and return again for some evening fun.  Check the Cherry Crest Adventure Farm website ahead of time to catch a fireworks show on select nights.
301 Gap Rd, Ronks, PA 17572  |  (866) 725-9666
Don't Miss Favorites: Pair your ride with a picnic! (Either pack your own lunch, or get takeout from Café 1832 at the train station.)
All aboard America's oldest operating railroad for a ride on an authentic steam locomotive train! Riders of the Strasburg Railroad will view more than 2,500 acres of Lancaster County farmland, much of which is farmed by Amish neighbors. During the growing season, this land supports livestock as well as crops such as corn, alfalfa, soybeans, and tobacco.  Regular train rides are 45 minutes roundtrip, and include an audio commentary providing interesting facts, history, and information about the railroad and surrounding area.

If you're planning a picnic, let the conductor know you want to get off the train at either Leaman Place or Groff's Grove. Plan to remain at the grove for 90 minutes until the next train arrives to bring you back to the station. Picnic groves are open May – October.  For special events such as "Day out with Thomas" and Christmas Trains, check out their webpage here.
If you are an outdoor enthusiast or a nature lover, Lancaster County is home to a wide variety of hiking trails, wildlife preserves, lakes and streams to explore.  The website Alltrails.com has compiled a list of the 10 Best Trails in the Lititz area.  Each listing includes handy details about difficulty and distance, so you can pick the hike that best fits your family.  Here are three family-friendly options:
Speedwell Forge County Park: 480 Speedwell Forge Rd, Lititz, PA 17543  (3 mile loop)
Lititz/Warwick Trailway (Parking Spot): 304 Clay Rd, Lititz, PA 17543  (part of Warwick to Ephrata Rail Trail)
Middle Creek Wildlife Management Area: 100 Museum Rd, Stevens, PA 17578  (take Elder Run Loop)
Whether you're visiting for the day or planning a longer stay, you're sure to find fun, unique experiences with us here in Lancaster County.  Maybe you'll even find a new shop or roadside stand just by chance. 
We'd love to hear about your favorites when you stop by the store.  See you soon!